Kathy W., Boston, MA
I am so happy to have my smile back. A freak accident in 2008 damaged the appearance of my teeth and it impacted my personality. Dr. Bufo and his team gave me back my confidence to smile, and smile often. Thank you!
Kerstin V. -- Boston
I am an anxious patient. Seeing a dentist is a very difficult endeavor for me. When I first entered the office of Dr. Mathew, I already felt that his team knew how to deal with anxieties. It starts with with the staff treating you properly. Dr. Mathew's took great care of me and I would recommend him to another patients with anxieties.
Michael Y. -- Chestnut Hill
Back Bay Dental Care and its associates are very pleasant, friendly and professional clinic from the reception desk through the hygiensts and the dentists. They give you the feeling that everything they do to your teeth is for your benefit for the least amount of expense.
Eric H. Brighton, MA
I would highly recommend this practice. I showed up early and they were able to see me right away. The hygenist, Nicole, was able to both keep me engrossed in conversation and do a great job with the cleaning. Dr. Bufo was very kind and very knowledgeable. The office staff was also very friendly and helpful. If you want great dentistry with a "small practice", personal feel, try BBDC!
Morgan D., Boston MA
Back Bay Dental has a friendly staff and a very clean and comfortable atmosphere. My appointment was finished in a timely manner and was very informative. I would highly recommend this office. You will not be disappointed.
Carlos N., Winchester MA
Dr. Bufo at Back Bay Dental Care is an artist and a professional of the kind that seems to be scarce these days. The work looks perfect and there was no pain or sensitivity afterwards.
Joyce B, Boston MA
I've been a patient at Back Bay Dental Care for about seven years. I choose to be a patient because of the excellent care I receive. They provide competent, techologically advanced care, in a very relaxed and calm environment.
The administrative staff are also very adept at setting the patients at ease when they arrive. Questions are answered courteously and all administrative matters are handled professionally and expediently. These are some of the reasons why I return to Back Bay Dental Care year after year for my dental needs.
Dolores S. Boston, MA
I want to thank you very much for your quick and expert advice...I believe that your quick action possibly saved my vision. Thank you for your help. --Referencing Jack Klausner, DDS.
Our practice accepts insurance from the following companies.

Aetna
Aetna is a national leader of health and related benefits offering dental insurance to our Boston patients, as well as health insurance, pharmacy, and life insurance products for individuals, medicare insurance and disability.

MetLife
MetLife offers our Boston area patients a range of competitively priced dental insurance benefits plans for companies of all sizes.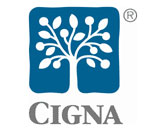 CIGNA
CIGNA offers a variety of dental plans and dental insurance to our Boston area patients, including CIGNA Dental Care (DHMO), CIGNA Dental PPO or CIGNA Traditional.

Delta Dental
Delta Dental Plans Association is a not-for-profit organization with some for-profit affiliates as member companies. Through its 39 independent member companies, it offers national dental coverage to our Boston dental patients - administering programs and reporting systems that provide employees and individuals with quality, cost-effective dental benefits and superior customer service.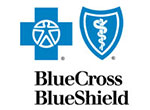 Blue Cross Blue Shield
Blue Cross and Blue Shield companies nationwide provide healthcare benefits to our Boston dental patients as well as across the country and around the world. With access to the care you need and when you need it - Blue Cross and Blue Shield policy holders can have peace of mind when at home or traveling abroad.
Implants - the alternative to dentures
If you are missing one or more teeth, you'll want to talk with Boston area dental implant dentist Dr. Mark Pham about replacements that look and feel as natural as your own teeth. If dentures are causing you problems, you may consider dental implants. Unlike dentures, which can be removed, Dr. Pham offers dental implants that are permanently anchored into the jaw itself.
Cosmetic dentistry for beautiful smiles
If you want a gorgeous smile that turns heads, you may want to learn about the range of dental services offered at Back Bay Dental Care. Boston area cosmetic dentist Dr. Mark Pham is dedicated to producing quality results and beautiful smiles.
Sleep dentistry for stress-free care
Sleep dentistry offers a relaxing and virtually pain-free dental experience. You'll have little or no memory of the entire visit. If you would you like to experience quality dental care without feeling nervous or uncomfortable, sleep dentistry may be right for you.
Friendly, caring staff
The friendly, caring staff of Back Bay Dental Care in the Boston, Massachusetts area strive to make you feel comfortable and well-cared for at your dentist appointment. Mark Pham, is committed to serving you and your family's dental needs, year after year. Come and see what we have to offer in a professional setting where top-notch customer service still matters.
Mercury-free tooth-colored fillings
Natural-looking tooth-colored fillings are made of composite resin and fill cavities just like traditional silver amalgam fillings. Mark Pham, , can match your new composite fillings to the exact color of your teeth so they are virtually invisible. Back Bay Dental Care, a Boston, MA area practice, has seen tooth-colored fillings become more popular over the years. Dr. Pham can remove your old amalgam fillings and replace them with beautifully white, tooth-colored fillings.