Our practice accepts insurance from the following companies.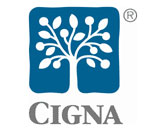 CIGNA
We accept CIGNA Dental PPO plans.

Delta Dental
Delta Dental Plans Association is a not-for-profit organization with some for-profit affiliates as member companies. Through its 39 independent member companies, it offers national dental coverage to our Phoenix dental patients - administering programs and reporting systems that provide employees and individuals with quality, cost-effective dental benefits and superior customer service.

Aetna
Aetna is a national leader of health and related benefits offering dental insurance to our Phoenix patients, as well as health insurance, pharmacy, and life insurance products for individuals, medicare insurance and disability.

HumanaDental
HumanaDental is one of the nation's 10 largest dental insurance carriers offering a dentist network with more than 130,000 dentist locations. Members and their families benefit from negotiated discounts by choosing dentists in its network.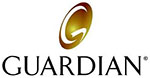 Guardian
With a long history of providing dental benefits, Guardian gives eligible employees choice, empowering them to make the right decisions to improve their oral and overall health.

MetLife
MetLife offers our patients a range of competitively priced dental insurance benefits plans for companies of all sizes.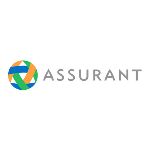 Assurant
Assurant Health is part of Assurant, a premier provider of specialized insurance products and related services in North America and select worldwide markets. Assurant Health is committed to providing access to convenient health care delivery, easy-to-understand products, and value-added services that help customers better manage their health care dollars and get the most out of their coverage - ultimately seeking to protect not only financial security but also the health and well being of its customers.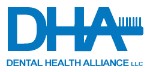 Dental Health Alliance
Dental Health Alliance, L.L.C.® (DHA®) specializes in dental health care. DHA's mission is to be the premier, independent dental Preferred Provider Organization (PPO) in the country. We are committed to delivering outstanding service and customer satisfaction to our clients, participating dentists and the members we serve.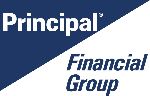 Principal
Principal Life offers employer-paid, voluntary and self-funded dental coverage. Benefit designs can be customized with a choice of flexible options to meet employers' needs.

United Concordia
We protect more than just your smile. See why our award-winning service, thoughtfully-designed plans and large, nationwide dentist network offer unmatched value to you and your family.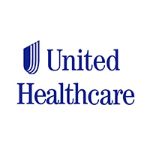 United Healthcare
We offer a full suite of dental plan options, each with a different level of choice, coverage and savings. You can choose to pay all, some or none of your employees' premium.
Beautiful cosmetic results
One of the first things people notice is your smile. All it takes is a single appointment or two with Phoenix area dentist Brett Dameron, D.D.S., and you, too, can have the winning, healthy-looking smile you've always wanted. The beautiful cosmetic results you'll get from Dameron and Team can be immediate and dramatic!
Natural-looking dental implants
Dameron and Team is a trusted Phoenix area dental implants practice providing natural-looking, comfortable tooth replacement. We make it our mission to use a gentle touch during the process.
We hold ourselves to the highest standards to replace missing teeth and provide you with natural-looking results. Our goal is to restore your confidence and your bright, healthy smile.
Dentures that look great and last
If you're looking for dentures that look great and last, look no further than Dameron and Team located in the Phoenix, AZ area. Brett Dameron, D.D.S. will assess your needs and fit you with durable, comfortable, natural-looking dentures - at a price you can afford.
Personalized teeth whitening options
Let highly regarded Phoenix area teeth whitening dentist Dr. Dameron help you reclaim your smile with the best professional tooth whitening methods for you. At Dameron and Team, our aim is to provide you with natural looking teeth so you can be proud of your smile.
It doesn't matter if your teeth are lightly stained from drinking coffee or tea, or if your tooth enamel is discolored. We'll provide you with a whiter, brighter smile.
We specialize in second opinions
At Dameron and Team, we specialize in second opinions. Phoenix area dentist Brett Dameron, D.D.S. encourages you to ask as many questions as you'd like about any aspect of a procedure that has been recommended to you by another dentist. Second opinions may even expand the number of options that may be available to you. Dr. Dameron serves the city of Phoenix and the surrounding area in Arizona.