Our practice accepts insurance from the following companies.

HumanaDental
HumanaDental is one of the nation's 10 largest dental insurance carriers offering a dentist network with more than 130,000 dentist locations. Members and their families benefit from negotiated discounts by choosing dentists in its network.

Delta Dental
Delta Dental Plans Association is a not-for-profit organization with some for-profit affiliates as member companies. Through its 39 independent member companies, it offers national dental coverage to our patients - administering programs and reporting systems that provide employees and individuals with quality, cost-effective dental benefits and superior customer service.

GE Health Choice
GE Health Choice offers dental care options to eligible employees that help meet the cost of diagnostic and preventive coverage, fillings, crowns and inlays, dentures and fixed bridges, as well as root canals, gum treatment, and orthodontia.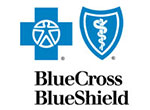 Blue Cross Blue Shield
Blue Cross and Blue Shield companies nationwide provide healthcare benefits to our dental patients as well as across the country and around the world. With access to the care you need and when you need it - Blue Cross and Blue Shield policy holders can have peace of mind when at home or traveling abroad.

Aetna
Aetna is a national leader of health and related benefits offering dental insurance to our patients, as well as health insurance, pharmacy, and life insurance products for individuals, medicare insurance and disability.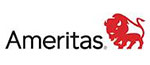 Ameritas Dental
At Ameritas Group, we put our customers first. That's why we're able to provide our patients and over 4.8 million other people with quality dental, vision and hearing care plans that fit their specific needs.

Affinity Dental Health Plan
Affinity Health Plan is a non-profit managed care company providing health care servides in the New York City area.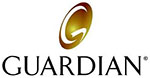 Guardian
With a long history of providing dental benefits, Guardian gives eligible employees choice, empowering them to make the right decisions to improve their oral and overall health.

Kaiser Permanente
Kaiser Permanente offers several different dental plans to our patients, a variety of orthodontic and cosmetic dental services on a fee-for-service basis, and a reduced-fee plan for uninsured consumers looking for ways to save on dental care.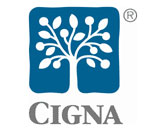 CIGNA
CIGNA offers a variety of dental plans and dental insurance to our patients, including CIGNA Dental Care (DHMO), CIGNA Dental PPO or CIGNA Traditional.

MetLife
MetLife offers our patients a range of competitively priced dental insurance benefits plans for companies of all sizes.
Preferred Network Access
The Preferred Network Access by CIGNA plan offers dental insurance that includes orthodontia, over 93,000 participating provider listings, no health restructions, no predetermination of benefits required, and no referral required to see a specialist.

Anthem Blue Cross
Anthem Blue Cross offers dental coverage for individuals and families in California, including a PPO plan, and HMO plan and an international emergency dental program.
Porcelain crowns for a natural look
For a quality porcelain crown in the Westerly, RI area, Dr. Diana Radulescu is known for natural-looking results. At DMR Family Cosmetic Dentistry, we use quality materials to restore your smile.
Your new tooth colored crown will blend in with the rest of your teeth. Our state-of-the-art techniques will make your smile look healthy and natural again.
Fix chips, cracks and stains
A beautiful smile can brighten your life! If you are continuously hiding your chipped, stained, or cracked teeth from others, it's time for a change! Diana Radulescu, D.D.S., a trusted Westerly area dentist, can fix chips, cracks, and stains to reveal a great new smile - and a new you. You'll look so good you'll wonder why you waited so long!
Cosmetic dentistry for beautiful smiles
If you want a gorgeous smile that turns heads, you may want to learn about the range of dental services offered at DMR Family Cosmetic Dentistry. Westerly area cosmetic dentist Dr. Diana Radulescu is dedicated to producing quality results and beautiful smiles.
Natural-looking dental crowns
Dr. Diana Radulescu, practicing in the Westerly, RI area, can provide you with the highest quality dental crowns available, and restore your smile. Using state-of-the-art materials and cutting-edge techniques, Dr. Radulescu can make your smile look healthy and natural again.
Cosmetic dentistry with natural results
Westerly area cosmetic dentistry at DMR Family Cosmetic Dentistry can produce amazingly natural-looking results! You can have a bright, healthy new smile after just one or two sessions with Diana Radulescu, D.D.S.. It's faster and more affordable than you may think.