Our practice accepts insurance from the following companies.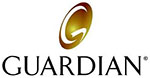 Guardian
With a long history of providing dental benefits, Guardian gives eligible Howland areas employees choice, empowering them to make the right decisions to improve their oral and overall health.

HumanaDental
HumanaDental is one of the nation's 10 largest dental insurance carriers offering a dentist network with more than 130,000 dentist locations. Howland area members and their families benefit from negotiated discounts by choosing dentists in its network.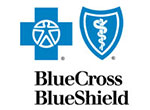 Blue Cross Blue Shield
Blue Cross and Blue Shield companies nationwide provide healthcare benefits to our Howland dental patients as well as across the country and around the world. With access to the care you need and when you need it - Blue Cross and Blue Shield policy holders can have peace of mind when at home or traveling abroad.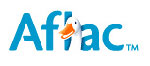 Aflac
Aflac pays benefits to our Howland patient policyholders without requiring them to first meet an out-of-pocket deductible - and policyholders can choose any dentist they want and still receive full benefits and coverage. Aflac bases its dental care benefits on the American Dental Association (ADA) code and spells out the benefits paid for both wellness and other diagnostic/treatment services.

Delta Dental
Delta Dental Plans Association is a not-for-profit organization with some for-profit affiliates as member companies. Through its 39 independent member companies, it offers national dental coverage to our Howland dental patients - administering programs and reporting systems that provide employees and individuals with quality, cost-effective dental benefits and superior customer service.

MetLife
MetLife offers our Howland area patients a range of competitively priced dental insurance benefits plans for companies of all sizes.

Anthem Blue Cross
Anthem Blue Cross offers dental coverage for Howland area individuals and families in California, including a PPO plan, and HMO plan and an international emergency dental program.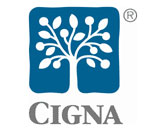 CIGNA
CIGNA offers a variety of dental plans and dental insurance to our Howland area patients, including CIGNA Dental Care (DHMO), CIGNA Dental PPO or CIGNA Traditional.

Aetna
Aetna is a national leader of health and related benefits offering dental insurance to our Howland patients, as well as health insurance, pharmacy, and life insurance products for individuals, medicare insurance and disability.
Your comfort is our first concern
Here at Gentle Family Dentistry, your comfort is our number one priority. We will do our utmost to put you at ease and keep you feeling relaxed and secure. Under the experienced leadership of Dr. Mark Jones, our dedicated team of professionals is at your service to explain your treatment thoroughly and answer any questions you may have.
Aesthetic dentistry for beautiful results
Howland area cosmetic dentist Mark Jones, D.M.D. has extensive experience creating beautiful smiles. They're one of the first things people notice about you.
Our professional team will be happy to discuss your aesthetic dentistry options. The attractive results you'll get from Gentle Family Dentistry can change your life!
Mercury-free fillings for long-term health
Your existing old silver amalgam fillings contain mercury, a chemical that's been scientifically shown to be more toxic than lead, cadmium, or arsenic. Many people in the Howland, Ohio area have made the decision to replace their existing amalgam fillings in order to improve their appearance and their long-term health. Dr. Mark Jones of Gentle Family Dentistry can help you.
Drill-free, needle-free cavity repair
Mark Jones, D.M.D., offers convenient, comfortable, and virtually pain-free cavity repair at his Howland, Ohio area practice. Using a drill-free and needle-free cavity repair method called air abrasion, Dr. Jones applies a stream of fine particles to the decayed tooth area, gently removing decay in preparation for a new dental filling. During the procedure, you won't experience any vibration, noise, heat, or pressure.
Dental insurance accepted and filed for you
At Gentle Family Dentistry, we accept several types of dental insurance. With the proper information, Dr. Jones and his staff will be happy to file your insurance claim for you. We strive to make the insurance paperwork process as simple and streamlined as possible. You are only personally responsible for the co-pay or deductible amount.