Our practice accepts insurance from the following companies.

MetLife
MetLife offers our Chicago area patients a range of competitively priced dental insurance benefits plans for companies of all sizes.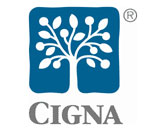 CIGNA
CIGNA offers a variety of dental plans and dental insurance to our Chicago area patients, including CIGNA Dental Care (DHMO), CIGNA Dental PPO or CIGNA Traditional.

Aetna
Aetna is a national leader of health and related benefits offering dental insurance to our Chicago patients, as well as health insurance, pharmacy, and life insurance products for individuals, medicare insurance and disability.
We accept Aetna Dental® insurance
Donald Bennet, D.D.S., in the Chicago area accepts Aetna Dental® insurance. At Lake Dental Care, our friendly team will be happy to file your insurance claim for you.
We want to make your dental treatment as affordable for you as possible. Your long term oral health is our primary concern.
Oral surgery and extractions
If you're facing oral surgery or tooth extractions, you need reassurance and information from a trusted professional. Let Chicago area dentist Dr. Donald Bennet and his friendly staff put your mind at ease. Let us explain how your procedure can be conducted safely, quickly, and comfortably.
Treatment for bleeding gums
If you have unhealthy gums, it's important to seek treatment soon. Your bleeding gums could be warning you of future tooth loss or even the potential for stroke and heart disease. Schedule a periodontal assessment with Chicago area gum disease dentist Dr. Donald Bennet today. It's one of the most important things you can do for yourself and your family.
Maximize your dental insurance benefits
At Lake Dental Care we aim to maximize your insurance benefits and make any remaining balance easily affordable. Chicago area dentist Dr. Donald Bennet and his knowledgeable staff can help answer any of your insurance questions.
We accept most insurance carriers. Please check with us prior to your appointment, but it's safe to say we likely accept the type of insurance you carry.
Relax with sedation dentistry
New and safe sedation dentistry with Chicago area sedation dentist Dr. Donald Bennet means you can have years of dental treatments done quickly while you're lightly sedated, with little or no discomfort. If you've been putting up with discomfort, hiding your smile, or delaying scheduling dental work because you're too busy, your life is about to change. Make a sedation dentistry consultation appointment today with Dr. Bennet.